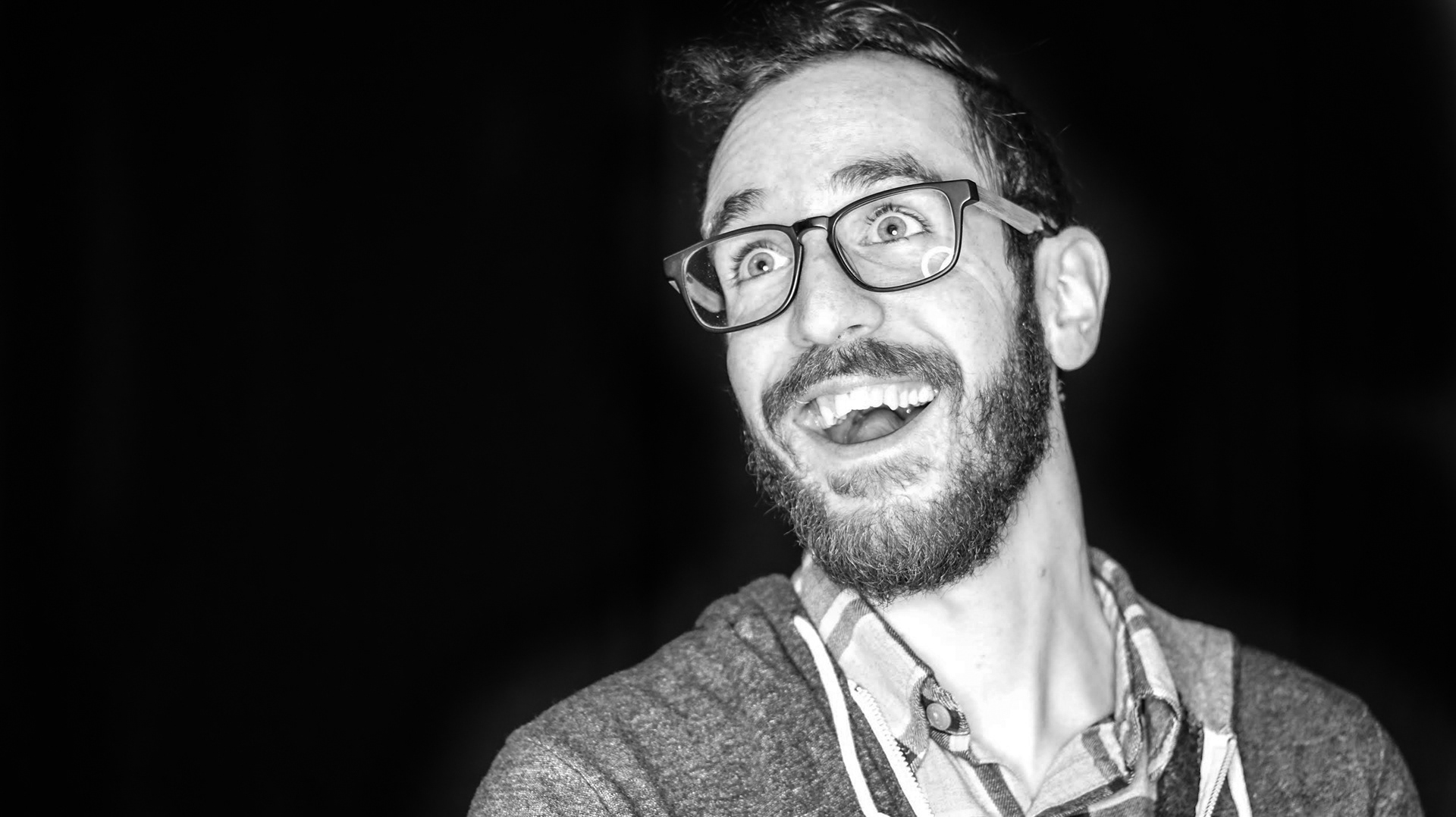 David S. Hooker is a graphic designer, visual artist, writer, &
cinephile
. His work has been described as 1990s Nickelodeon meets 1970s science fiction comics. David has directed various multimedia art installations, combining visual art with the written word, collaborating with artists who adapt his work into paintings and illustrated pieces. Notably, the release show for his chapbook,
Getting Up S'Only Easy for the Sunrise
, saw the Custom Picture Frame Gallery in Brookline, MA cover its walls with such artistic renderings of his poetry.
Currently, David continues to pursue his love of visual art and film, being the Director and Co-Founder of the
Midnite Romero Society
. Founded in 2017, M.R.S. is an ever-growing film enthusiast community that works with multiple non-profit groups to build and host their own film programs. While currently postponed, M.R.S. hosted regular movie nights in Framingham, MA as well as an on-going film series,
Grindhouse at the Firehouse
. In addition to movie nights, in October 2020 M.R.S. hosted a virtual, month-long Halloween celebration called
Hallo'Boogie
, which included online readings, collection tours, dance nights, contests and a burlesque show! If you missed an event, or are just hearing about this for the first time, please visit
HalloBoogie.com
to watch most of the events which took place.
What's more, David is the Director of Marketing and Program Development for
ātac: Downtown Arts + Music
, a non-profit art space and venue. For ātac, David books, promotes and designs advertisements for their events, which include performances from local as well as well-known artists in addition to movie nights. In addition to all this, David also manages the streaming of their virtual events which includes video and sound editing as well as creating intermission advertisements.
Check out their events page for upcoming awesomeness!
For any questions, comments or booking inquiries, please contact David through the
Contact Page
.